I seem to be in the middle of it all this year. The window lights are up, and the wreaths on the front and inside doors, and the decorations on the porch (but not the lights, since James is having knee problems). The one display I do have up is the woodland tree and Santa.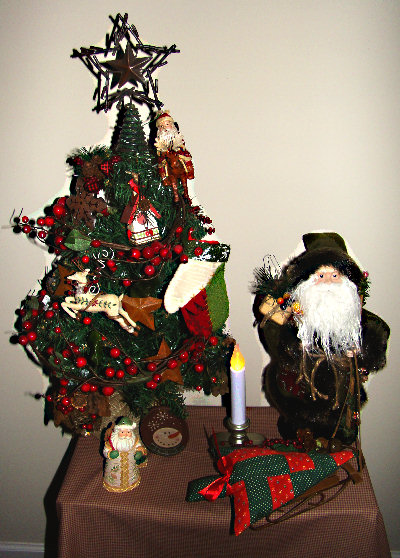 I found the patchwork tree when James pulled the boxes out of the closet this morning; don't even remember where I bought it, but if it wasn't in the boxes then it was after Christmas sometime.
Before I can decorate I need to put all the Thanksgiving stuff away, so that is my next step. Lots of steps, lots of steps...LOL.